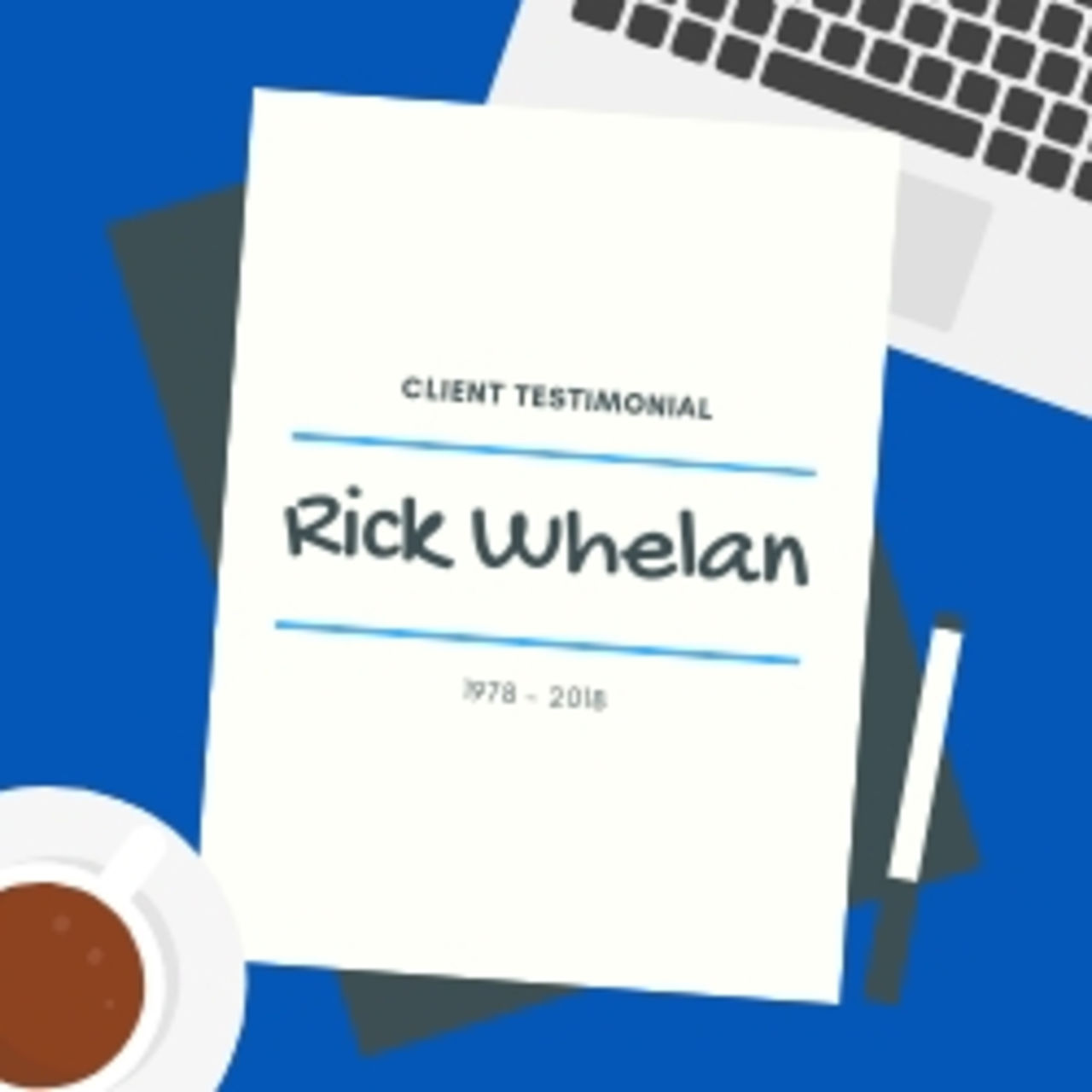 December 2018
I wanted to take a moment to let you know how much we appreciated working with Rick Whelan to achieve the sale of our property on Calderwood Road in Washington this week.

It must be pretty rare to buy a house and sell it forty years later through the same broker. Such was our good fortune. We remembered Rick from our interaction with him in 1978 as a man of patience and willingness to take on the resale of our property – in all honesty, not much changed from its original condition, and quite neglected. We found Rick to be courteous, respectful and honest, just as we remembered him. With the benefit of his long experience but also his strong feeling for Maine's landscape and history, he gave us good advice about the good points and liabilities of the property. Having helped us to position it in what was bound to be a limited market, he showed tireless energy in making it available to the twenty-five or so interested parties, dealing tolerantly with the vagaries of a house whose locks were balky, whose interior did not boast much appeal, where one room was unsafe to enter, and where honeybees had colonized an enclosed porch. He also helped us strategize about the three offers we received, not by exerting pressure but by quietly confirming our instincts as to what would be our best course. He conducted the whole process in a timely and thorough manner, kept us well informed of the process of our buyer's own sale, and made himself available whether by email or phone to iron out details.

It's a pleasure to pass along this observation, and we are grateful to Rick for making our difficult decision to sell as easy a process as we could have hoped.
Alex and Ron Banay